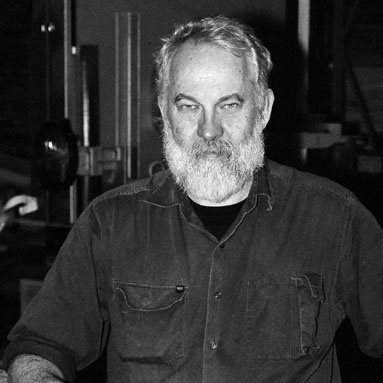 Gerard Gilet has quietly been making collector grade acoustic guitars for over 40 years. His ethic is simple - to make the best guitars possible, crafting them from increasingly hard-to-find exotic and indigenous timbers with a mix of science, old fashioned knowhow and an uncompromising approach to quality. It's a recipe that has established him as one of the most highly regarded luthiers in Australia
- Rob Gill "The Music Man"
Guitars
Gilet guitars are a high quality, hand crafted instrument designed for the player. They are renowned world wide and have been purchased by international stars,, local musicians and people who just love guitars and want something special.
Construction
Gilet guitars employ construction techniques that enhance the tonal and physical qualities of the instrument. The guitar tops are thinned by hand from the centre to the edge and are joined to the sides with substantial reversed kerfed linings. These linings provide the sides with rigidity to support the top so sound energy is reflected back into the top making the sound more lively. Top and back braces are tuned in relationship to each other, it is this precise machining that creates the timbre Gilet Guitars are renowned for. Structurally, the guitars utilise wooden bindings in preference to plastic and a laminated tail block to increase strength. All guitars feature a custom bolt-on neck assembly which ensures easy maintenance into the future. Gilet Guitars are never over built which can affect the tone, projection and volume of the instrument.
Styles
Gilet guitars are available in many styles.
Standard Body Shapes: O, O-O, O-O-O, Concert Classical
Gilet Body Shapes: BMG, MG, G45
Scale Lengths: Short Martin, Long Martin
Tone Woods: Brazilian mahogany, Tiger myrtle, Fiddleback and plain Blackwood, Indian rosewood, Queensland maple, & other species when available
Finishes: Satin lacquer, High gloss nitro cellulose
Options: Pickups, Cutaways, LH
The details of these styles and all other options are included in the Gilet Guitars catalogue. If you are interested in ordering a Gilet guitar please download the catalogue and follow the instructions contained within.
Gilet Guitars offers guitar making workshops where participants build a steel or nylon string acoustic guitar. The course is an essential practical introduction to guitar making. The sessions take place in the Gilet Guitar workshop using traditional hand tools & custom machinery Gerard has designed and developed for his guitar making: custom thickness sander, custom neck setting machine, custom dish sanding machine (for the top and backs). Additionally the students will use high quality instrument crafting equipment such as the Austrian spiral cutter thicknesser and metal milling machine to craft their own instrument under the guidance of one of Australia's leading luthiers. All critical gluing operations are performed in a humidity controlled room.
The book is recommended for anyone interested in parciptiating in the workshop as it provides a foundation for the theory and practices used in the workshop.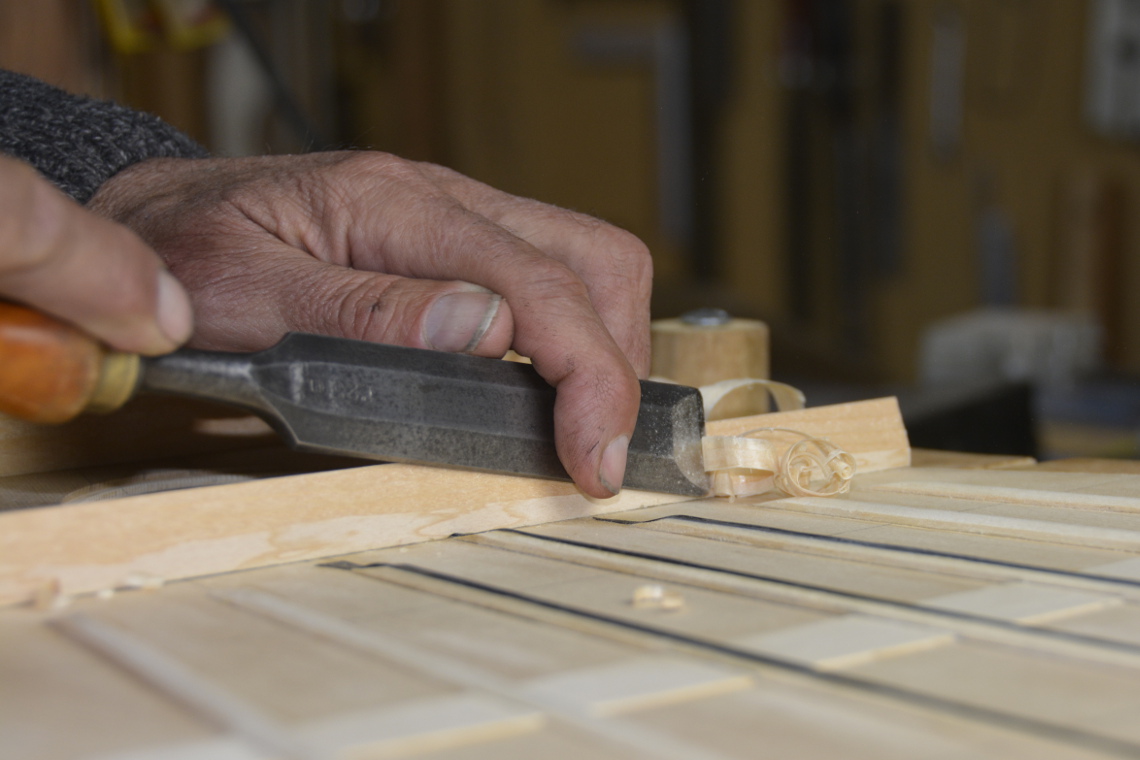 Build a conventional cross braced steel string guitar.
Entry level, suitable for anyone.
$4400 (GST Inc)
All materials included.
Choose from 6 guitar styles.
Max 3 Students per session.
3 week course in Gulgong NSW (Central Tablelands, near Mudgee)
All students leave with completed, finished, playable guitar.
Accomodation can be arranged.
Build a falcate braced guitar as outlined in the book.
Advanced level, previous carpentry or musical equipment making experience recommended.
$6600 (GST Inc)
All materials included.
Choose from 6 guitar styles.
Max 3 Students per session.
4 week course in Gulgong NSW (Central Tablelands, near Mudgee)
All students leave with completed, finished, playable guitar.
Accomodation can be arranged.
The Book
Contemporary Acoustic Guitar Design and Build by Trevor Gore and Gerard Gilet is a two volume, hard back, comprehensive design and construction guide that provides a theoretical background and practical foundation for the design and construction of acoustic guitars with more than 800 pages and over 1200 detailed photos and illustrations.
The book covers the theory of sound and the guitar covering the science of acoustics, human perception of sound and hearing, vibration and resonance properties of materials, acoustic radiation, its application to the guitar, the process of building a guitar based from rough sawn wood up to finishing and set-up and includes plans for four types of guitar (fan braced classical, lattice braced classical, X-braced steel string and falcate braced steel string).

Players
Gilet Guitars and owned and played by many musicians across the world.
Retailers
Gilet Guitars can be ordered in many stores across Australia. Use the store locator below to find your closest retailer.
Contact
Phone
+61 (0)412 589 124
Address
Gilet Guitars
PO Box 386 
Gulgong NSW 2852
Message
If you would like to send me a message please use the form below.